Milk is an essential source of calcium, vitamins, and minerals for babies. It is common for some toddlers to express dislike to milk and refuse to have it. However, it is not a matter of concern since milk is not the only source of calcium or vitamins for toddlers. There are various other solid foods to be substituted for milk, which would help toddlers' growth and development.
Read about some tips that help when your toddler won't drink milk and the alternative sources of calcium and other nutrients for toddlers.
Tips To Make Toddler Drink Milk
If you are hesitating to follow a complete milk-free diet for your child, the best way is to get creative with it. Here are a few tips that can help you make your toddler drink milk.
Mask the milk flavor: You can add chocolate powder or honey to the milk before giving it to your little one.
Add milk to other food recipes: Whisk the eggs in milk and give them a fluffy omelet they would love to eat.
Make smoothies: You can try mixing varieties of their favorite fruits and nuts in the milk to make a delicious fruit smoothie.
Make porridge: Making porridge with oats or your preferred choice of cereal powder could make plain milk tasty.
Try different milk: Try substituting almond milk, powdered milk, or soy milk instead of a plain cup of milk.
Alternative Sources Of Calcium For Toddlers
Toddlers require an adequate amount of calcium for bone growth and development (1). If they do not want to drink milk, they don't have to. Several food scan supplement the calcium and nutrients provided by milk.
Some alternative sources of calcium-rich foods and nutrients are as follows:
Green leafy vegetables: Leafy greens have high nutritional value and are also used for medicinal purposes. They contain antioxidants, minerals, dietary fibers, α-linoleic acid, and vitamins. These vegetables possess anti-carcinogenic, anti-anemic, anti-diabetic, anti-hypertensive properties and help improve gut health (2).
Nuts and seeds: Nuts and seeds are a good source of nutrition containing protein, healthy fats, vitamins, fibers, and minerals. They have been included in the American Heart Association dietary guidelines to help improve cardiovascular health (3).
Fish: Fish provide a healthy and nutritious addition to your toddler's meal. Apart from being a source of high-quality protein, vitamins, and minerals, they are also a great source of healthy fats, such as docosahexaenoic acid (DHA). It is important for the adequate development of your toddler's brain, nervous system, and vision. Some safe and healthy fish choices for toddlers include tuna, salmon, herring, trout, shrimp, etc. (4).
Yogurt and cheese: Dairy products, such as yogurt, cheese, cottage cheese, and tofu, contain carbohydrates, proteins, calcium, and vitamin D. Calcium and vitamin D are important for all stages of life. Calcium is required to improve bone health and bone strength, while vitamin D is necessary for our body to absorb calcium (5).
Oranges: Oranges are a rich source of vitamin C that helps maintain body tissues, improve signaling of the nervous system, produce energy by breaking down fats, and healthy bones and muscles. Fresh fruits are a rich source of vitamin C (6).
Signs To See A Doctor
If you notice signs of milk allergy or lactose intolerance in your toddler, consult your child's pediatrician to discuss their food habits and ways to prevent complications in the future.
Milk is an essential source of calcium and other vital nutrients required to develop your child's strong bones and muscles. However, it is the nutrients that matter and not how they are reaching your baby. If your baby is not a fan of milk, you need not force them. Instead, you can give them alternative foods that can provide the same nutrients as milk.
References:
MomJunction's articles are written after analyzing the research works of expert authors and institutions. Our references consist of resources established by authorities in their respective fields. You can learn more about the authenticity of the information we present in our
editorial policy
.
The following two tabs change content below.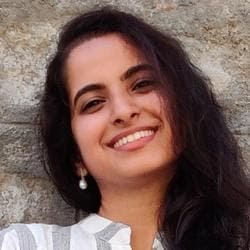 Sanjana Bhattacharjee
Sanjana did her post graduation in Applied Microbiology from Vellore Institute of Technology, India. Her interest in science and health, combined with her passion to write made her convert from a scientist to a writer. She believes her role at MomJunction combines the best of both worlds as she writes health-based content based on scientific evidence. Sanjana is trained in classical…
more