A boat, an airplane, and innumerable cars are an inevitable part of a toddler's toy collection. Ask them and they can go deep into the details of each such toy. To add to their interest, you can explain them the need of transportation, its various modes, and how each of them works. Complement your theoretical classes with some practical activities for the child to understand the concept better.
Transportation activities for preschoolers can include singing rhymes, making paper planes, boats or visiting a port. Keep reading to learn more about these activities.
15 Preschool Transportation Activities
Preschool transportation theme activities can be performed through a bunch of transportation crafts. Here are some fun preschool transportation activities (1):
1. Banana boats
Cut the banana in half length-wise to look like a boat. Now tell the children to add toppings to it. Let them fit as many as they can. If they add too many, some toppings may fall off teaching them how to accommodate anything in the given space.
2. Visit a bike repair shop
Here, children will get to see different types of bikes as they are repaired. In addition, they can learn about the tools used to make the bikes work again.
3. Visit a car junkyard
Recycling is an important subject that children may learn from a young age. Taking kids to a junkyard would help them understand how various dumped parts of a car can be put to some use by recycling them.
4. Train ride
Take a short trip to a subway. Let children buy their tickets independently and learn how to use it during the train ride. This activity may help them gain both exposure and confidence as well.
5. An airport visit
This activity can be a fun opportunity for the little ones to see how huge planes take off and land. In addition, you may also show them the security measures, duty-free shops, the parked planes, and more.
6. Visit a train station
For this activity, you would need to carry some colors and papers. Once you reach the station with children, ask them to sit down and draw pictures of things they see. It can be the engine, train, railway track, seats, vending machine or just about anything. Don't forget to keep a close watch on them to ensure their safety at all times.
7. Building roads
In this simple yet informative activity, children can build roads. Grab color papers in black, grey, blue, brown, and green. Use black paper and cut it in the shape of a long road, green to make tress, and brown to make buildings. Now, it's time to put it all together and have your very own network of roads.
8. Letter activities
Choose a letter every day and come up with a word related to transportation beginning with this letter. For example, the letter "T" can be used for "Truck" or "Train". Write this word big and clear and let children learn more about it.
9. Transportation books
Make it a routine to read a book that relates to a transportation activity. For example, the book named "Five little monkeys wash the car" by Eileen Chistelow can become your child's favorite. Another such book would be "Cars and trucks" by David Stewart which has pictures of vehicles drawn in black and white.
10. Transportation tot trays
Make a scenario on a tot tray in connection. Here's an example: place a number of small boats on the tray and place a container next to it. Now ask the child to keep counting each boat as they pick them up. Tell them to drop it into the container. This activity can also help them with learning numbers.
11. Candy train craft
This activity is filled with sweets and goodies. Collect a lot of candies to build a train. Use the round candies as wheels, chocolate boxes as bogies, and a caramel stick on top of the train. This will give the children a memorable visual experience and help them learn more about train's parts too.
12. Flotilla cottage
Take a large light blue sheet of paper. Ask children to cut a dark blue paper in the shape of waves and paste it on the sheet. Now take some brown paper and let children make boats out of it and stick them on the waves. This craft activity is not just fun but creative as well.
13. Fire engine craft
Give children a long cardboard box. Ask them to paint it red and paste a ladder on the top (you can make the ladder using white straws). Use black paper to make wheels and draw small orange circles as headlights. Cut out the word FIRE and stick it on the front and back of this vehicle. Your fire brigade is ready.
14. Fruit box mayflower
Take a small brown box or a bucket. Ask children to stick three straws upright in it. Tell them to take a piece of paper and cut out three triangles. Ask them to glue it on the top half of the straw and they would be surprised to see the sailboat that they just made.
15. Airplane craft
Grab a sheet of paper and help your child make planes using them. You may also make many planes in various colors. Now fly your papers planes and see how they land.
Transportation activities help toddlers in developing not just motor skills but analytical skills as well. They also get to learn about how the transportation sector works and how each vehicle is unique. As kids are fascinated by planes, cars, cycles, or anything that moves, these activities are sure to get them super excited.
References:
MomJunction's articles are written after analyzing the research works of expert authors and institutions. Our references consist of resources established by authorities in their respective fields. You can learn more about the authenticity of the information we present in our
editorial policy
.
The following two tabs change content below.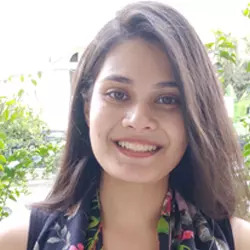 Manjari Srivastava
Manjari Srivastava is a graduate of psychology. She also holds certificates in Basics In Clinical Psychology and Identifying Early Signs Of Psychosis In Adolescents And Young Adults.  Previously, she volunteered with an NGO specializing in positive psychology, where she took up individual counseling sessions for students. She also taught English to underprivileged children and helped them with their studies. At MomJunction,…
more